Payzzter is a modern fintech solution which helps companies of all sizes to offer the most convenient payment options to their customers.
At Payzzter, Customer Experience is king!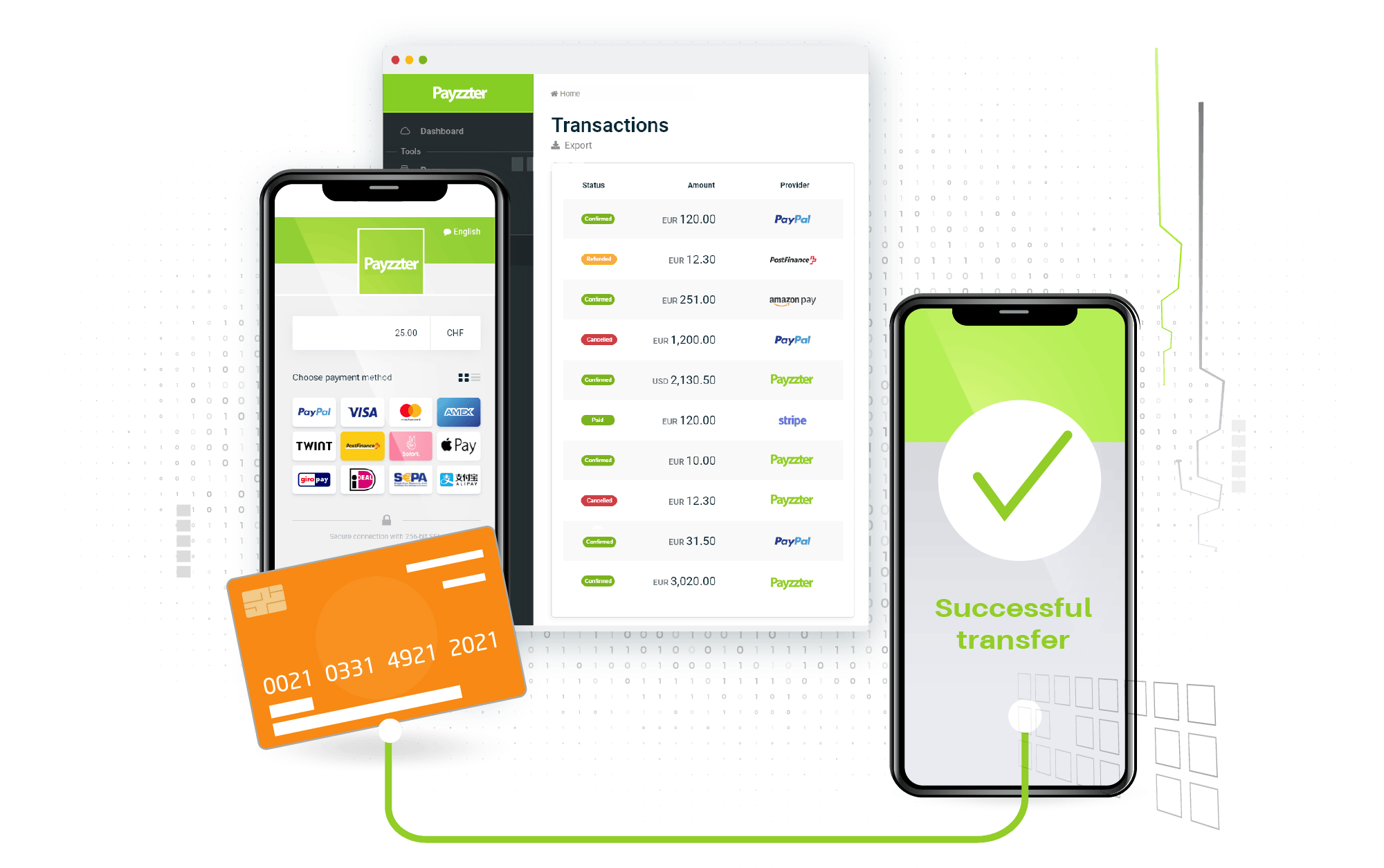 End-to-end
payment platform
Payzzter offers over 60 different payment methods on one unified platform. You can receive payments in every currency, including Bitcoin, Litcoin, Ethereum and all digital and traditional currencies.
Receive money in all possible currencies from your customers and in your currencies of choice in your bank accounts.
Your go-to payment
gateway solution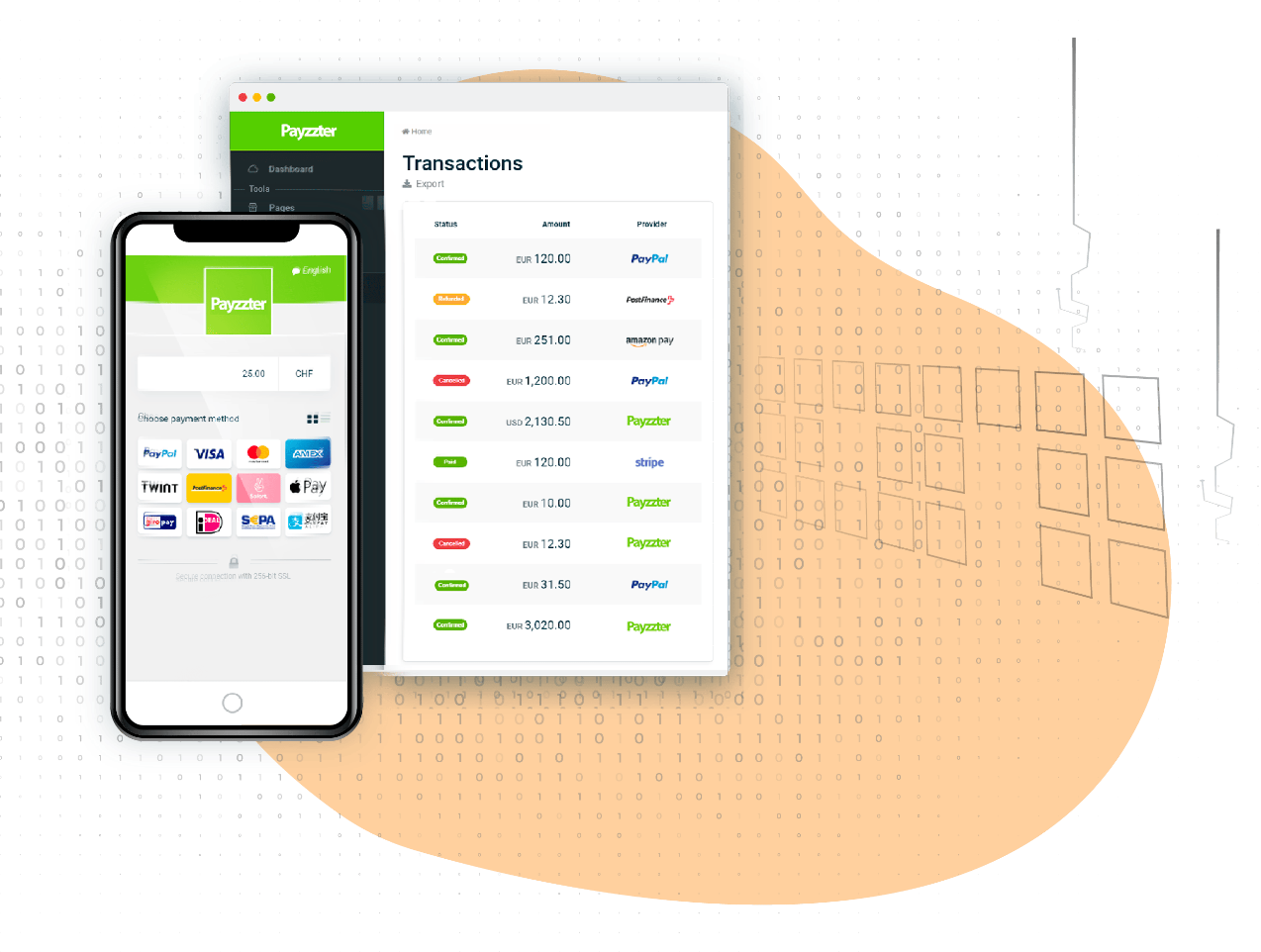 Payzzter makes money transfer easier for online-retailers, subscription businesses, software solutions and many more.
Our designers will make sure that all our services employ your brand style and feeling. It is important for us that your customers feel like they haven't left your website.
The world's most powerful
and easy-to-use APIs
We agonize over the right abstractions so your teams don't need
to stitch together disparate systems or spend months integrating
payments functionality.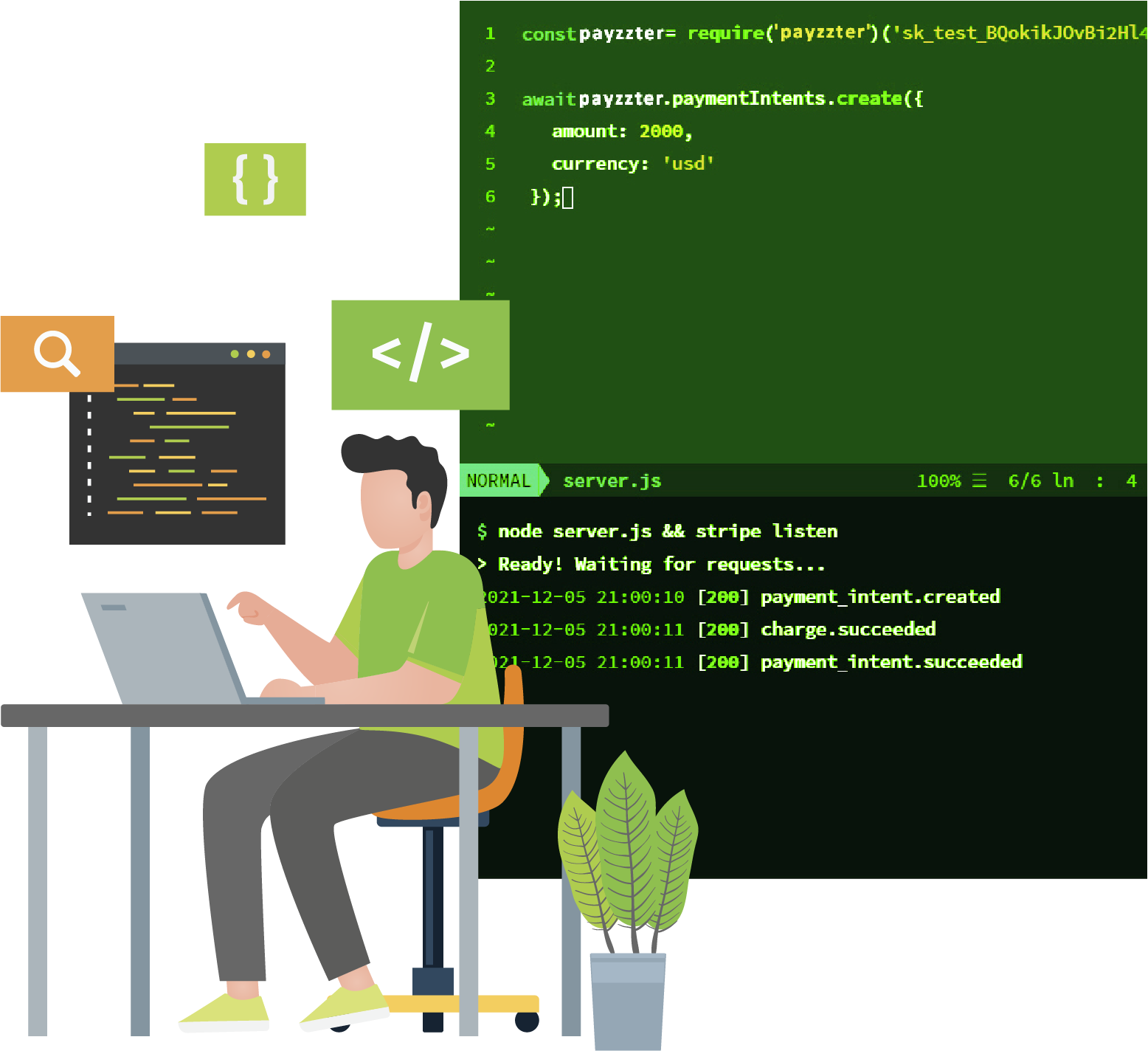 The Payzzter web app offers full functionality and is all you need to manage your receivables. Use it to create customers, submit claims, monitor progress and update data. The web app fits perfectly for creditors with a small number of monthly claims or invoices.

Unlock efficiency and automate processes by implementing our RESTful API. It is easy to integrate and can be scaled to any business logic. The API is the perfect solution for creditors with a large number of monthly claims or invoices.
With Pay Pages you provide your customers an easy and secure way to purchase products, subscriptions and services online.
No own website required
No coding skills required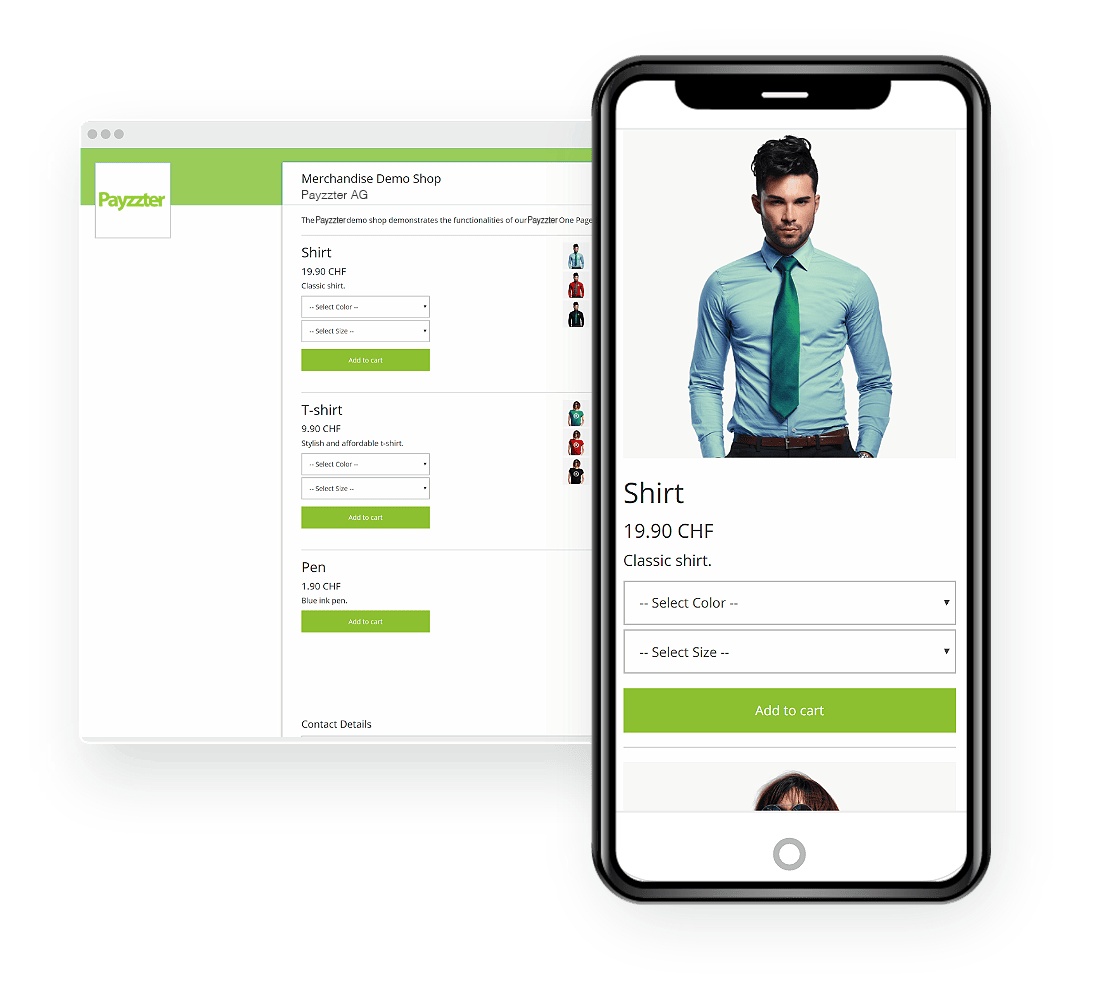 How does the pay-page work?
Sell anything and collect money – on a single page and you can benefit from Pay Pages – no matter in which industry you are or what you want to sell.
Sell products
Offer your products and vouchers for sale online. Very simple – with Pages.
Offer services
Whether you are a food supplier, fitness center or consulting company: Offer your services with Pages.
Sell tickets
Your customers register for your event and pay for it – all in one step.
Accept donations
One-time donations, project donations or recurring donations – Payzzter Pages makes it possible.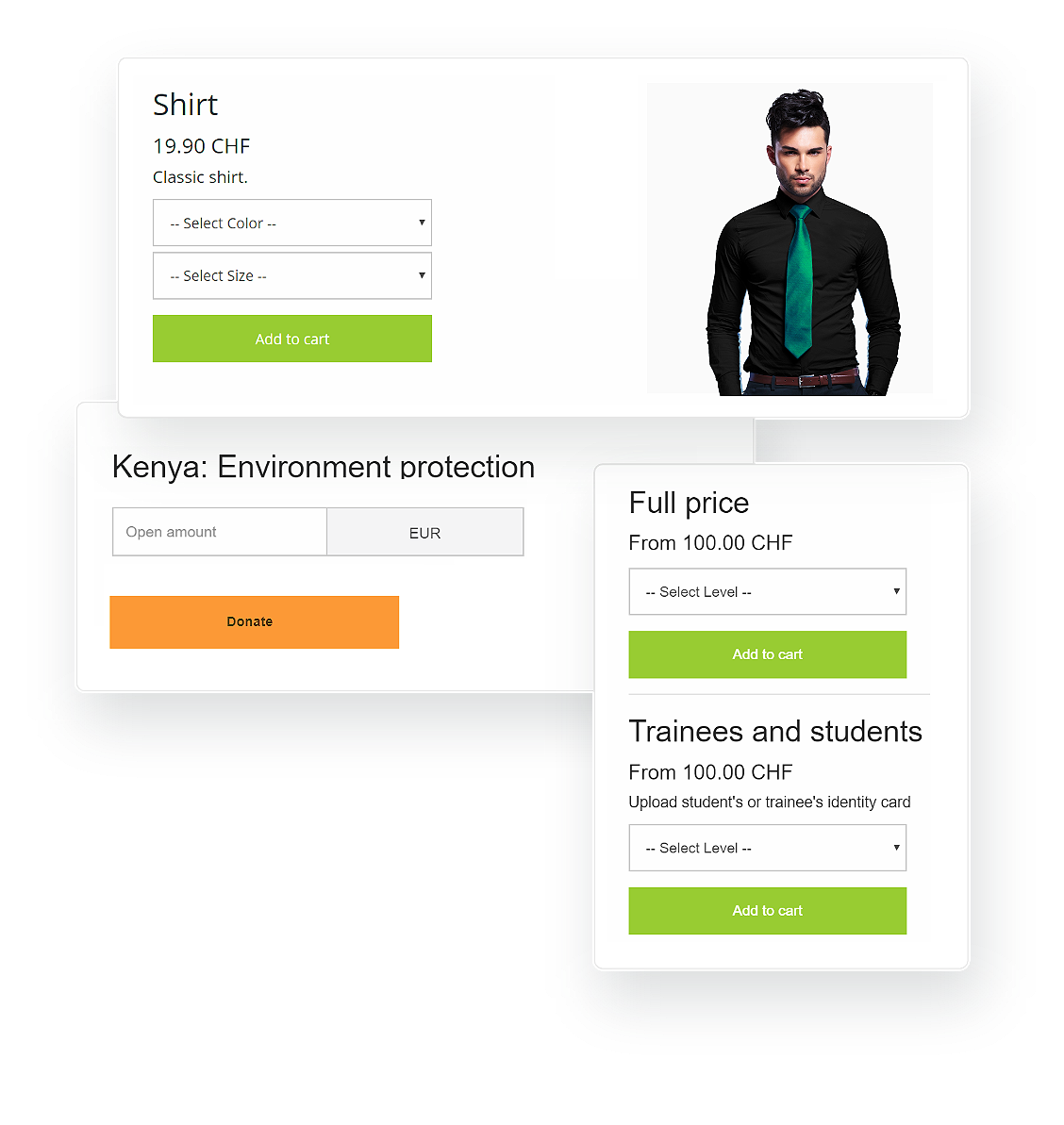 Looking for a convenient and cost-effective way to accept payments online?
No coding skills required
Create now, collect money immediately
All major payment providers available
Sell your products and services on an individually designed page
Offer an unlimited number of products or services, describe them with text and images and use the form wizard to request individual information such as the age of your customers.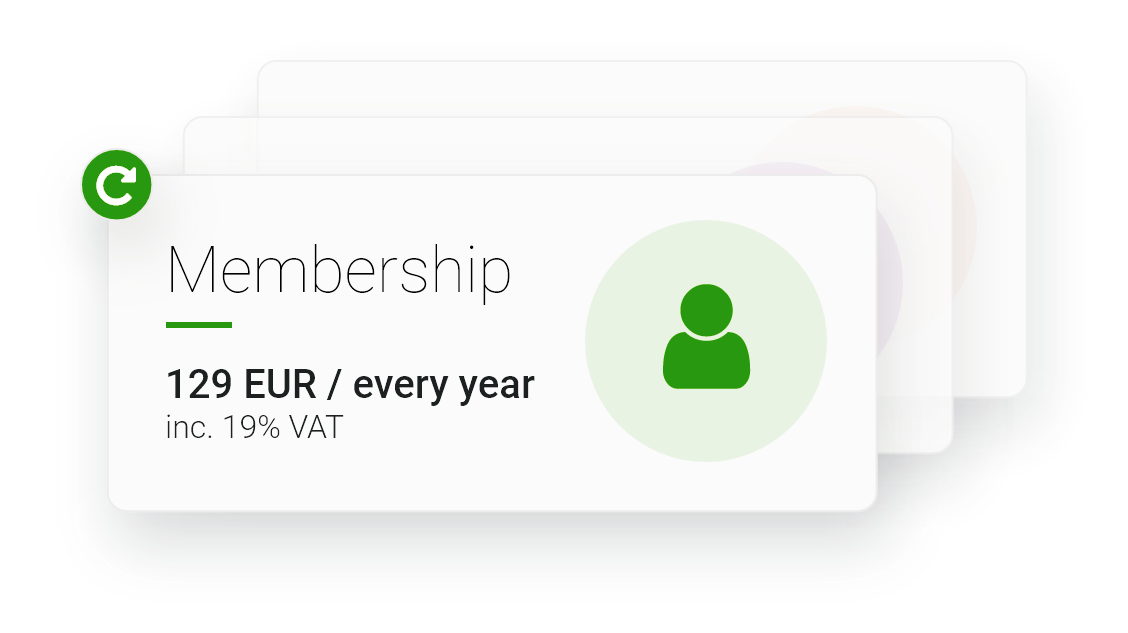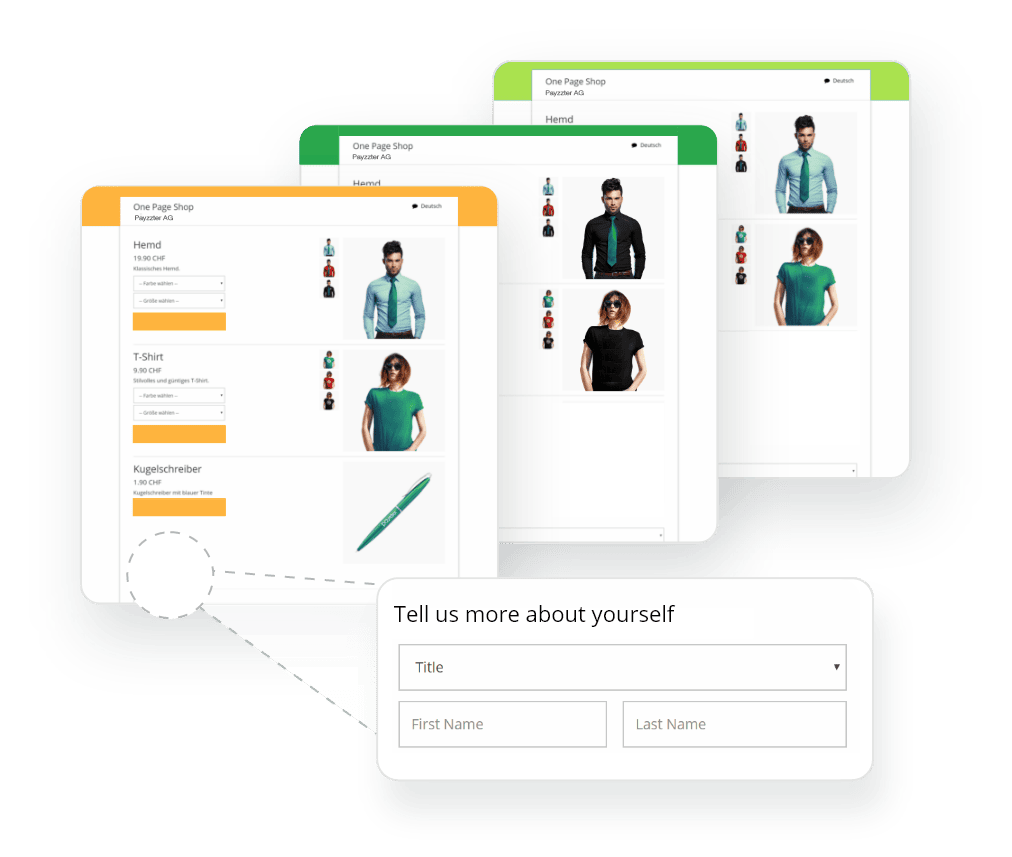 Receive one-time and recurring payments
Single sale or annual subscription – with the Payzzter Page you are well equipped for any sales.
Send your Pages URL directly to your customers or integrate the page into your website
You can use the payment page immediately and share it with your customers, even if you do not have an own website. You can also easily integrate the site into your own website.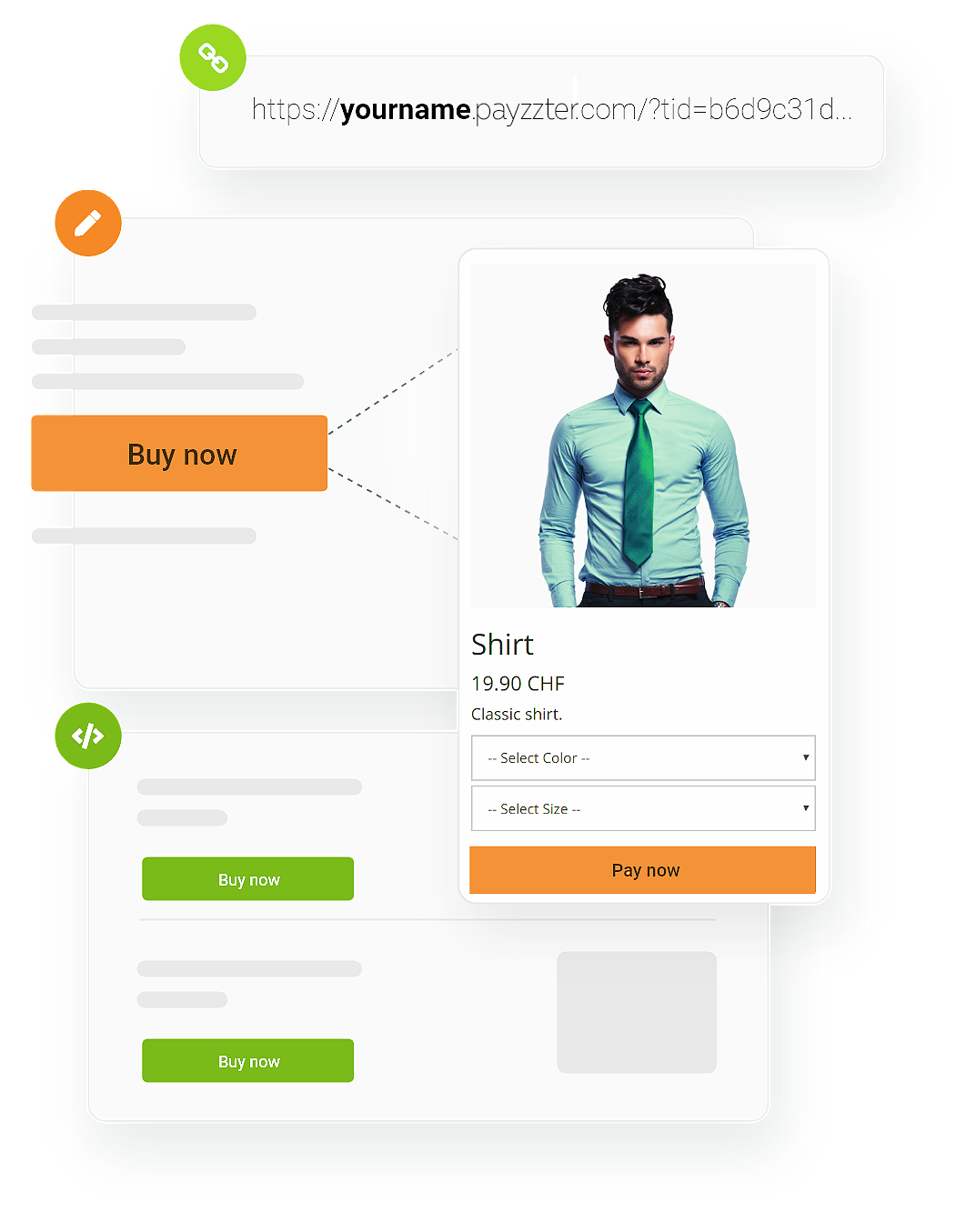 Send pay-links to tailor-made pay-pages for your clients. This smart feature will enable you to send payment requests per email, SMS, Viber, WhatsApp, Messenger and other social media channels. Your customers will receive a link to a pay-page where they can conveniently choose from a wide range of payment options in their local currency.
Invoices paid within a couple clicks
Direct payments
3D-Secure 2.0 and PCI DSS Level 1 ready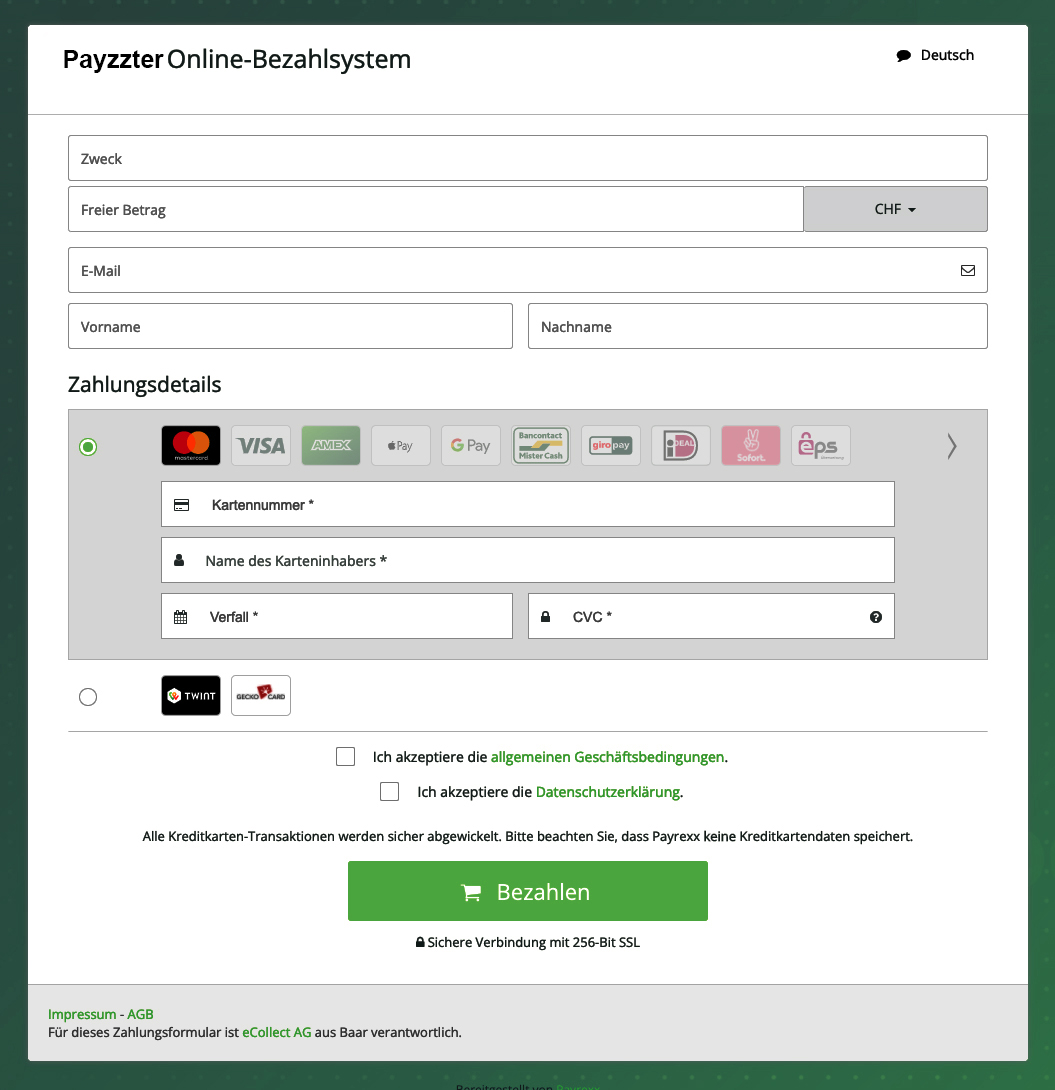 How does a pay-link look like?
A pay-link is sent online to a customer and offers fast and easy payment options.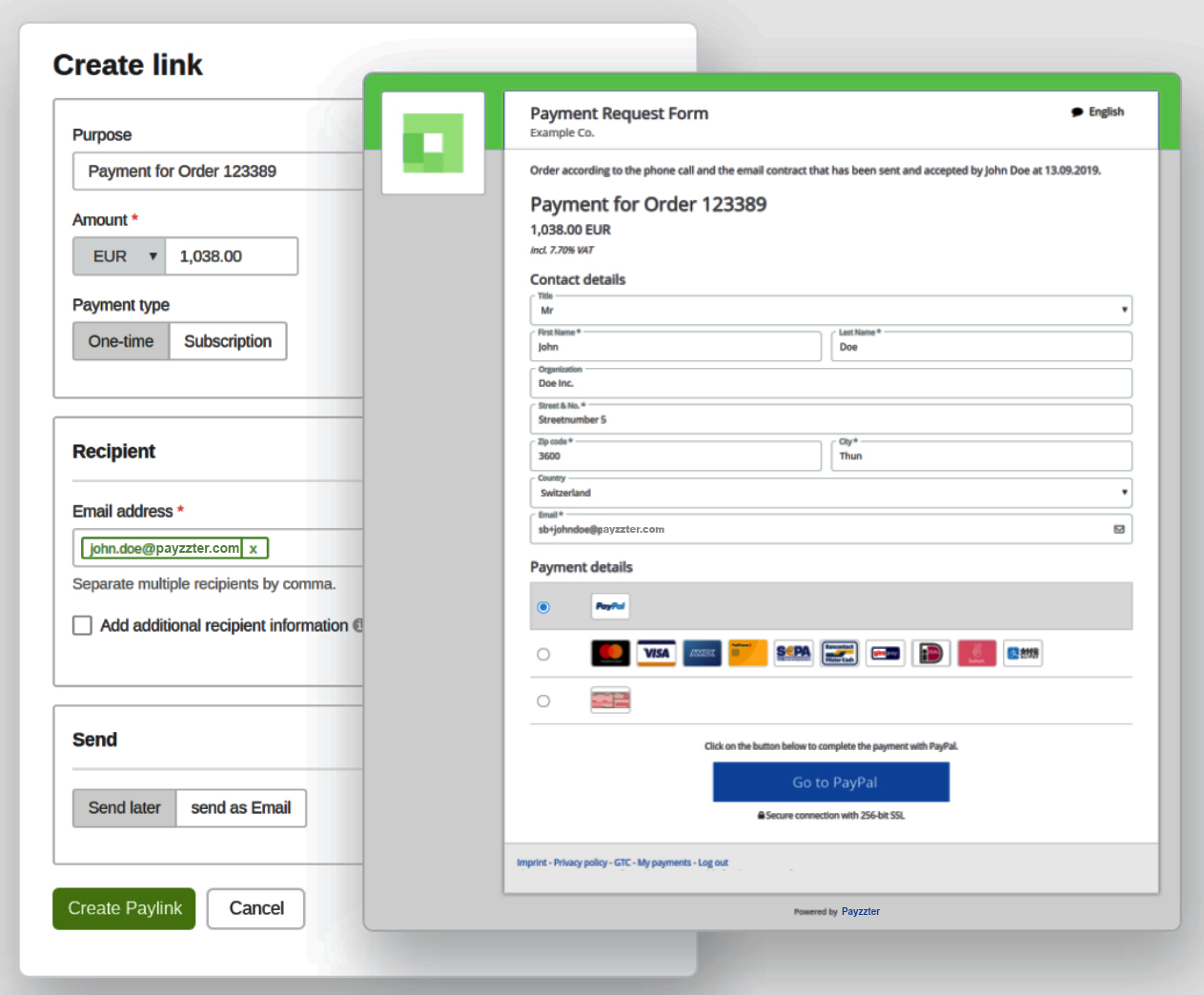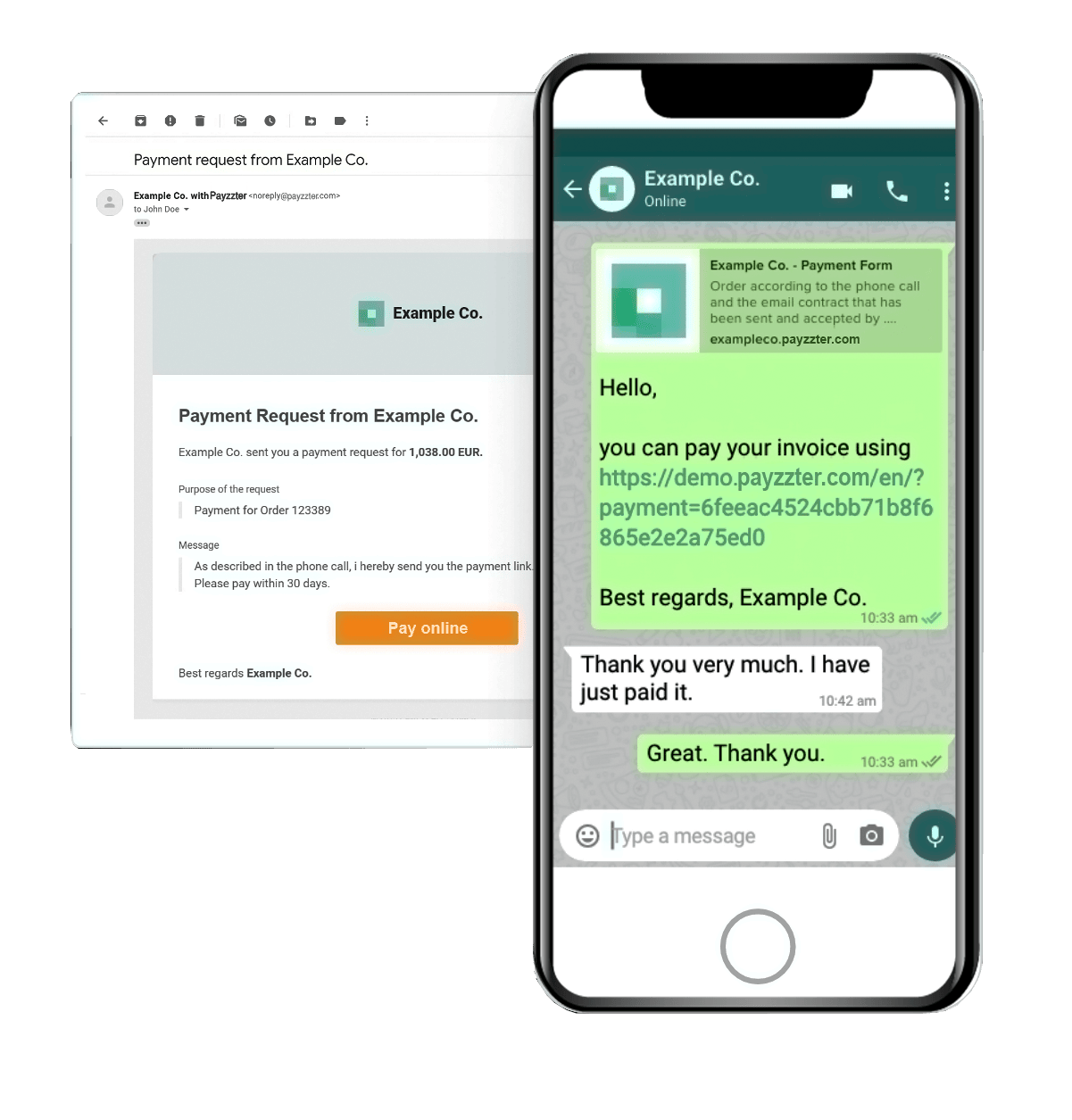 A pay-link, or payment link, refers to a link that could be shared with your customers on various platforms to quickly direct them to the payment process. The link is especially suitable for specified amounts of money which need to be collected.
The customer can pay easily with one click after filling the requested data. Furthermore, the paylink does not require any programming on your side – everything is organised by the Payzzter team.
Accept online Payments event without a website – use Payzzter and an individual payment page for your products and sent out payment reminders to your customers.
For example, if the customer has not paid after one week, you can automatically send a payment request.
How does the pay-link work?
You are just a few steps away to send a branded pay-link to your customers.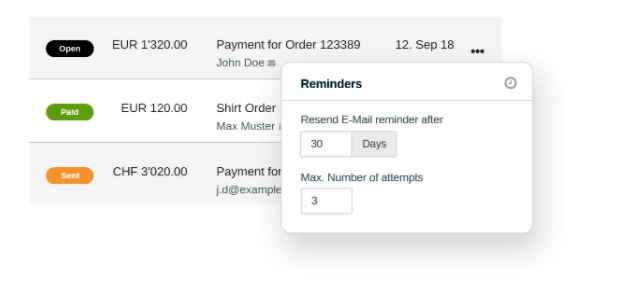 Create pay-link (the pay-link tool can be set-up quick and easy. You determine the price and the message.)
Send pay-link (The generated link is ready to be copied. You can then add it to different channels or use our distribution platform.)
Receive money (We will transfer you the collected amount in the currencies of your choosing.)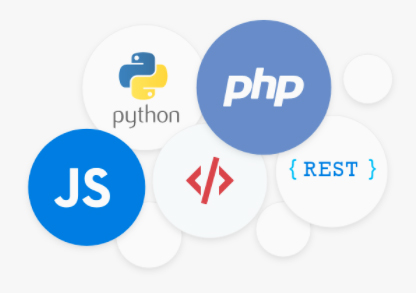 Integrate Payzzter into your CRM and Business Processes. + woocommerce. Easily create webhooks to communicate with third-party systems. You can also create payment requests completely
Receive payment easily with QR payment codes. With Payzzter's QR codes you can offer dozens of payment methods to your customers without the need of a POS terminal. Receive payments without any complicated infrastructures.
COVID-19 secure
Powerful payment tool
Only one QR code for multiple payment methods
How does the QR Pay work?
The QR pay code from Payzzter connects the offline and online worlds in the blink of an eye. You can configure the QR codes according to your needs with a fixed or open amount.
Get paid everywhere – with the Payzzter Terminal
It's a convenient internet payment system. Turn each device into a terminal or embed it as a button into your website to receive payments instantly.
Get paid with 3 clicks
Everywhere accessible
3D-Secure 2.0 and PCI DSS Level 1 ready
How does the terminal work? Accept online payments everywhere. The virtual terminal allows your costumer fast and secure payments.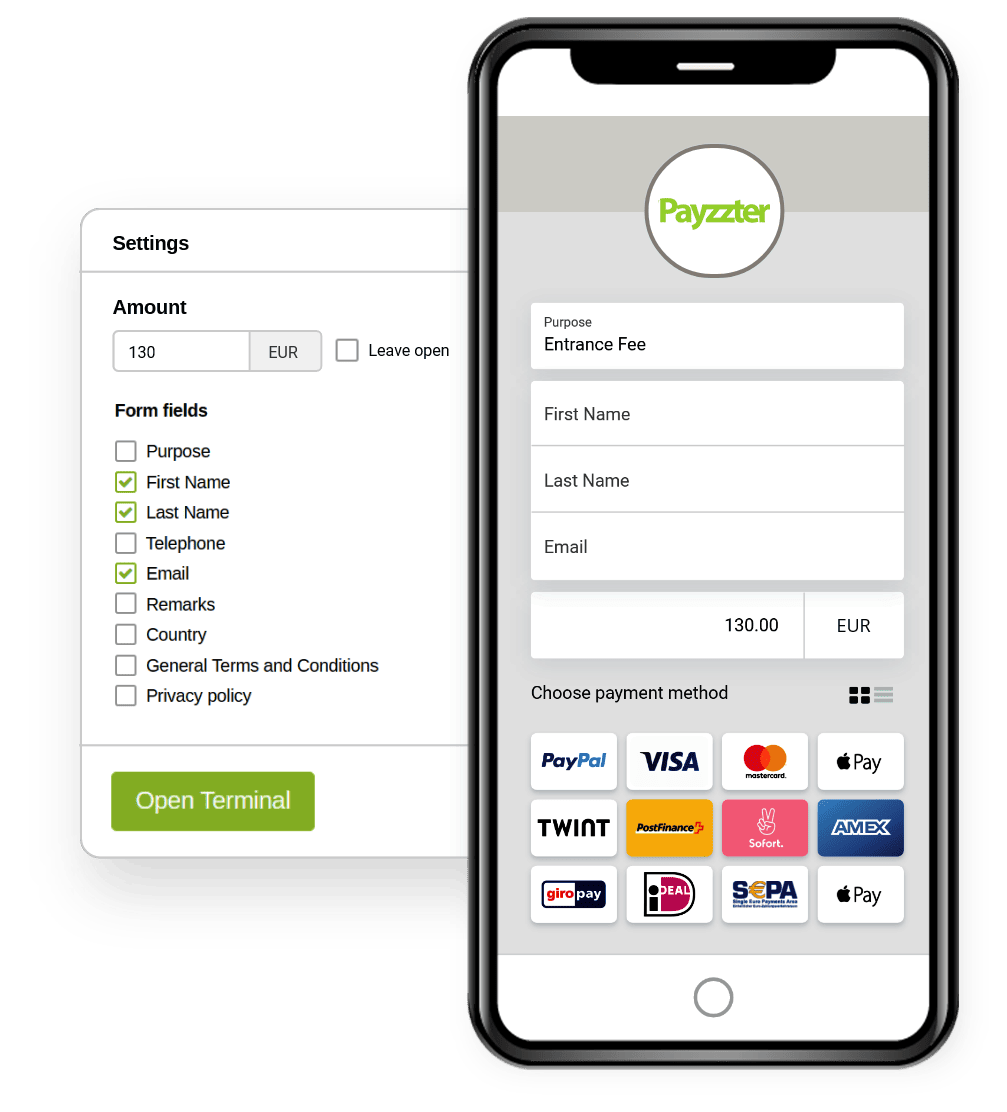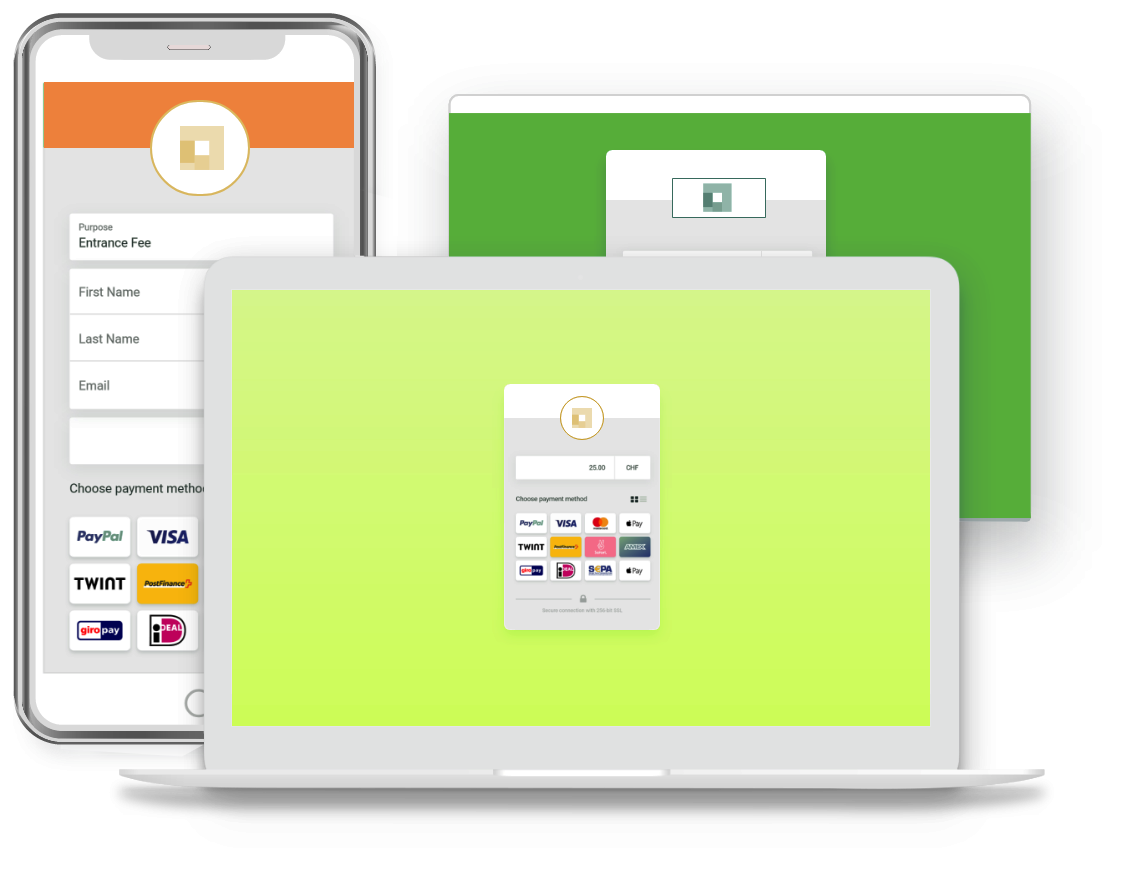 Simply select
You can start immediately – without programming knowledge. Simply select the fields you need. For donations, you can choose a free amount, for other payments you can pre-fill the amount.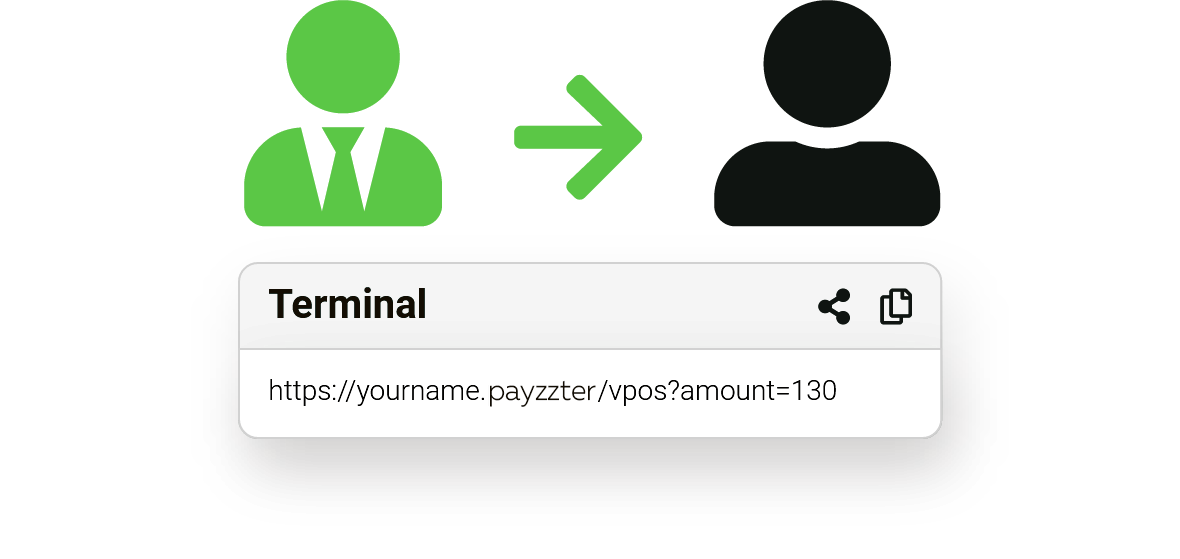 MOTO – Solutions for Telephone Order

When making payments via credit card, enter the card number, validity and card verification number of your customer into the terminal. Then you just have to enter the code that the customer has received via mobile phone.
Available on all devices

Turn each device into your own personal virtual terminal with your own logo and design – so you always have your business with you. All you need is an internet connection.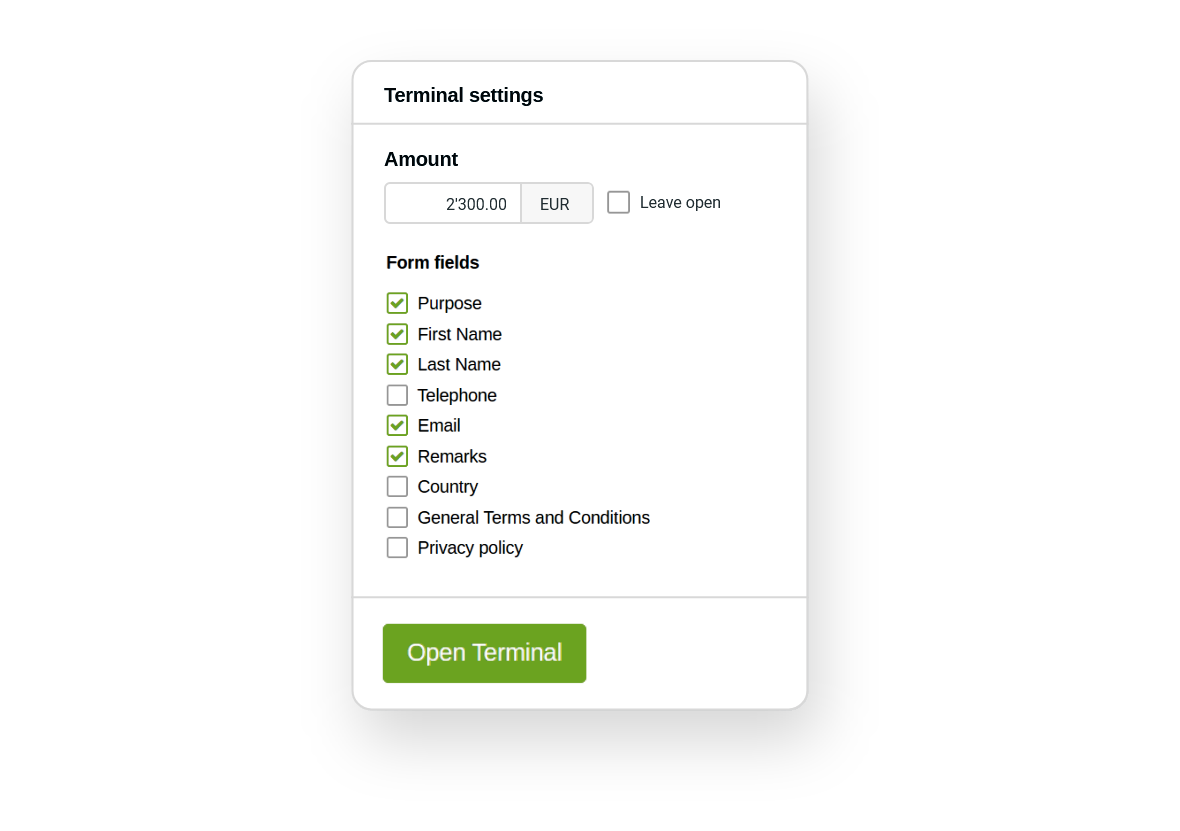 Send your terminal directly to your customers
You can send the terminal to your customers by e-mail, already pre-filled. They can then easily select the link and pay with 3D secure from home.
Use Payzzter Invoice to send digital invoices within minutes and save yourself a large part of the process costs.

This way your customer will love your invoice:
Modern
Digital
Individual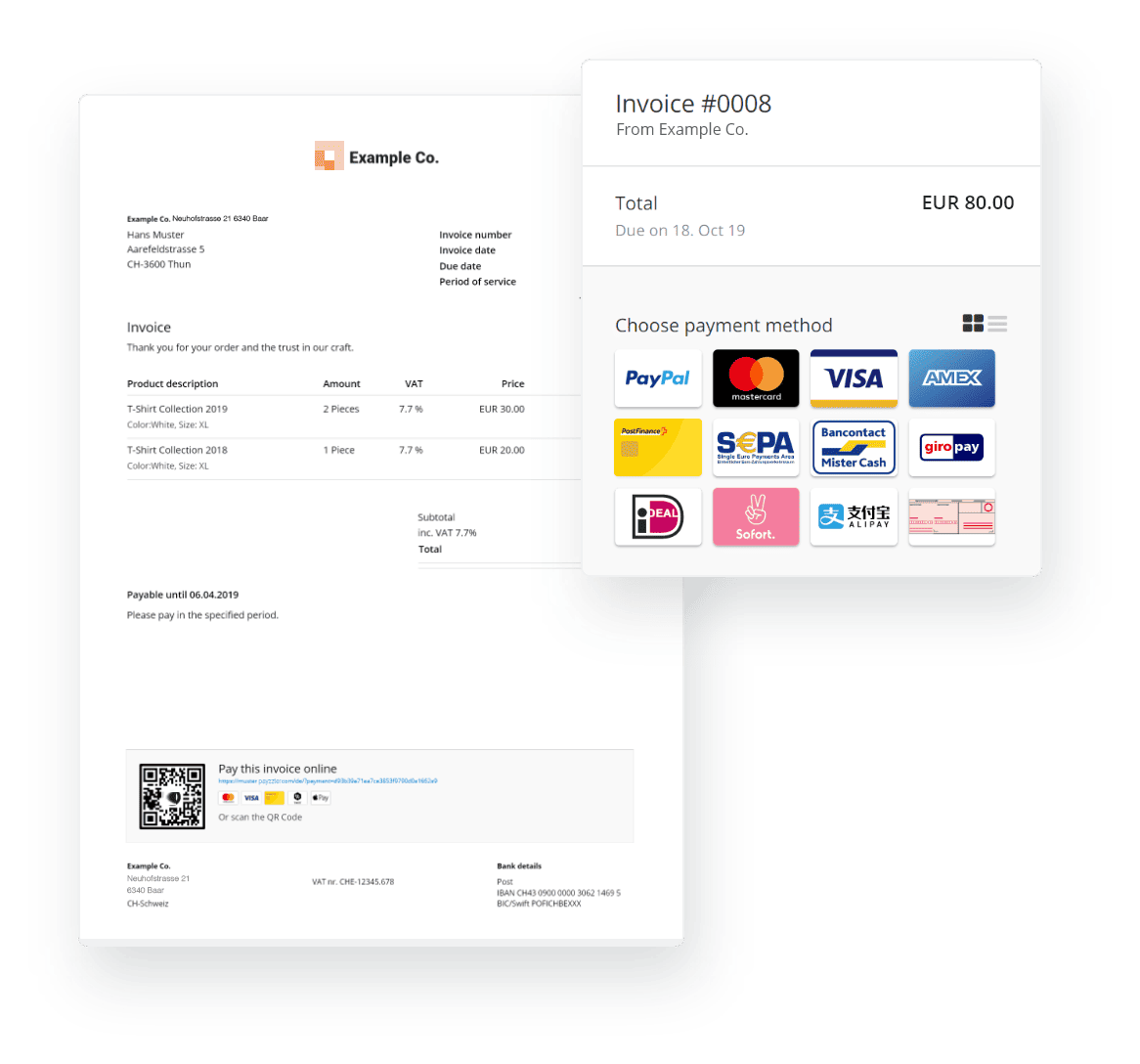 How does the digital invoice work? Online payment made easy with E-Invoicing. Modernize the most popular payment method and send your customers digital invoices by email with an integrated QR code.
Send invoices quickly and efficiently

Thanks to modern ways of sending invoices, most of the manual work is no longer necessary. Your customers will receive their invoices faster. This allows you to be more efficient meaning that you can get your money instantly.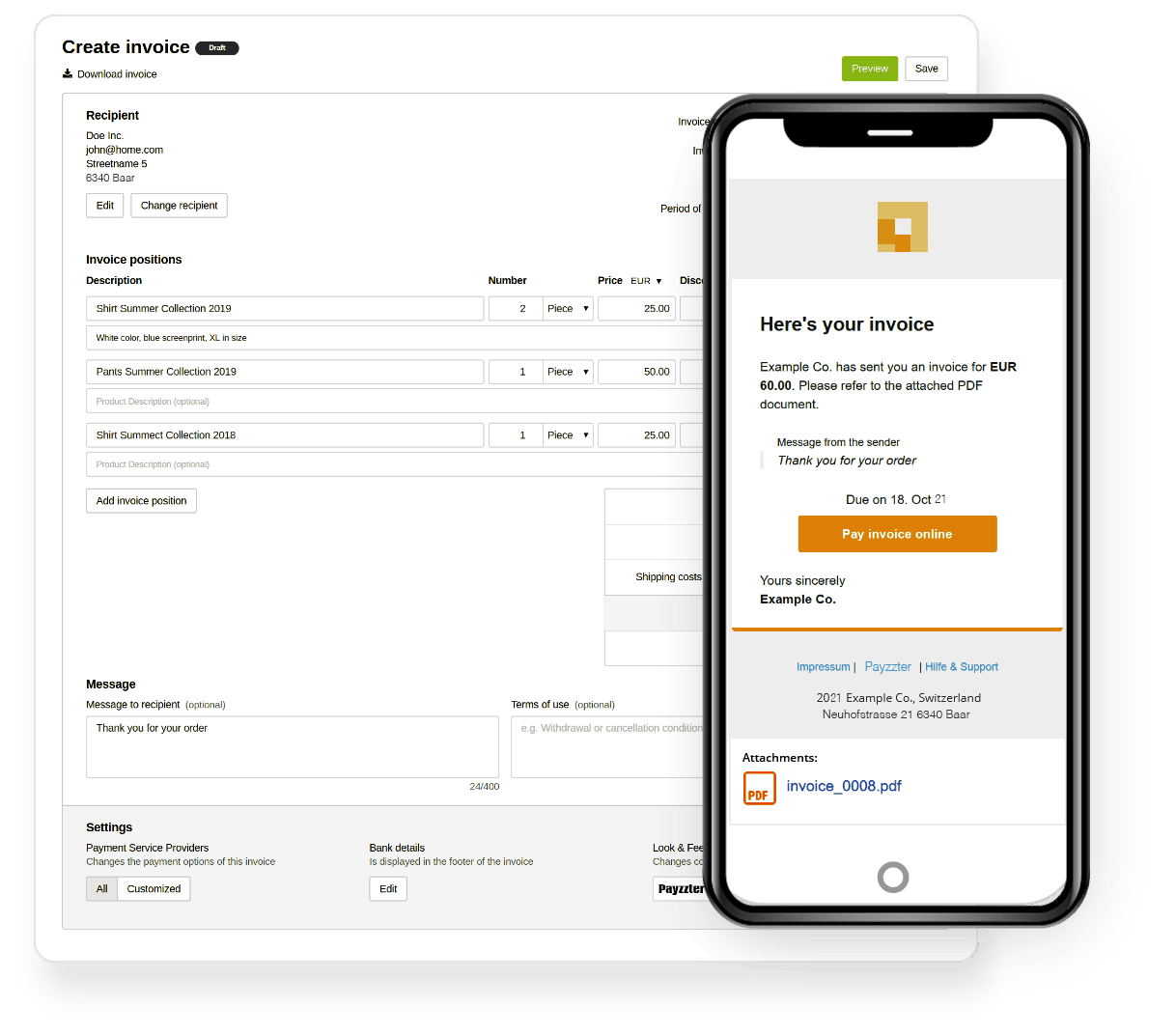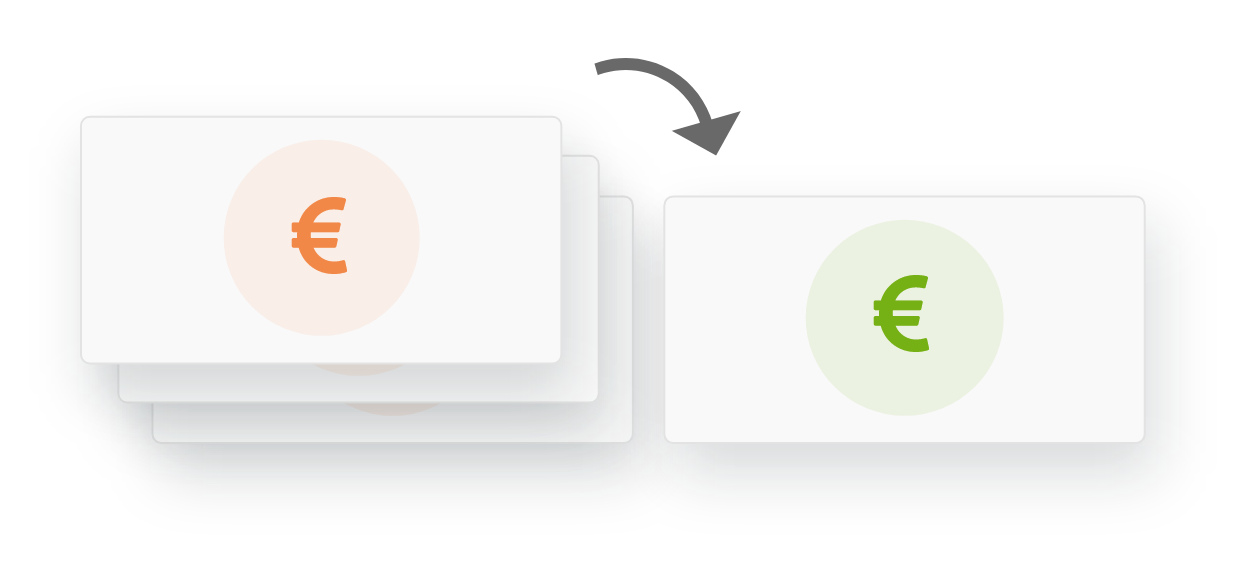 Design your invoice according to your personal wishes
With Payzzter Invoice you can create your invoices according to your individual requirements. Personalize your invoices with your own corporate design. You can also add discounts, charge shipping costs and send direct messages to the invoice recipient.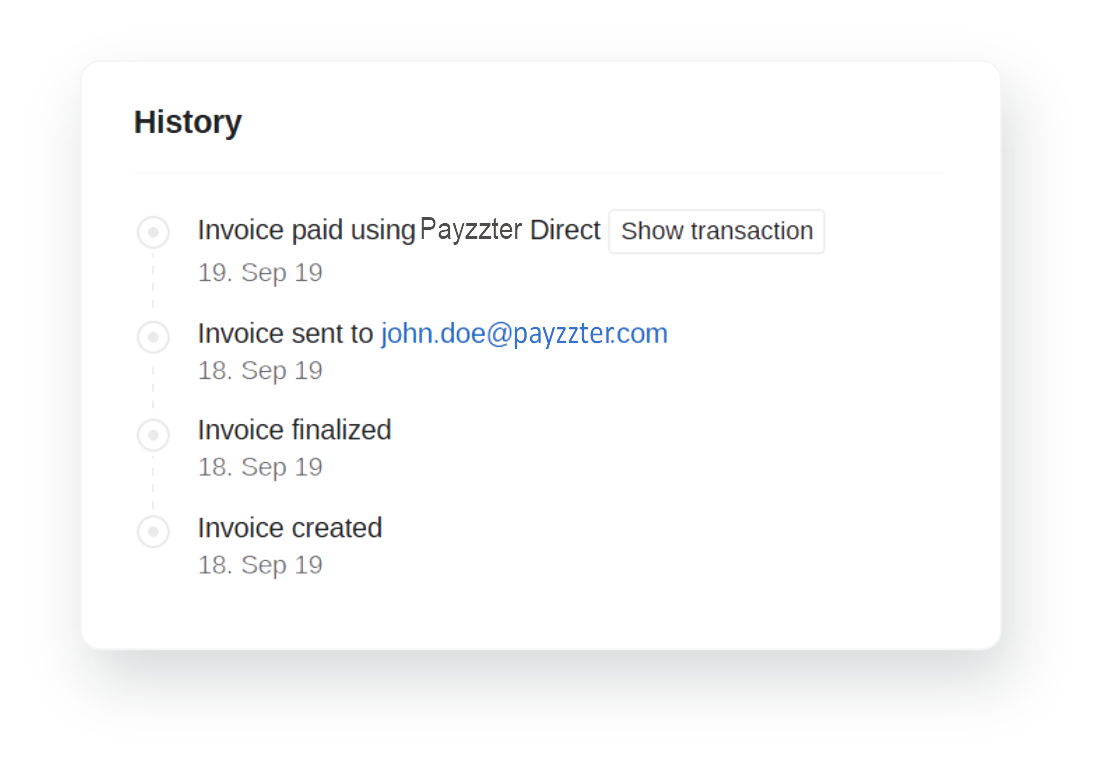 Save costs
By sending digital invoices, you can not only save money on paper, envelopes and postages, but you can also save expenditure costs.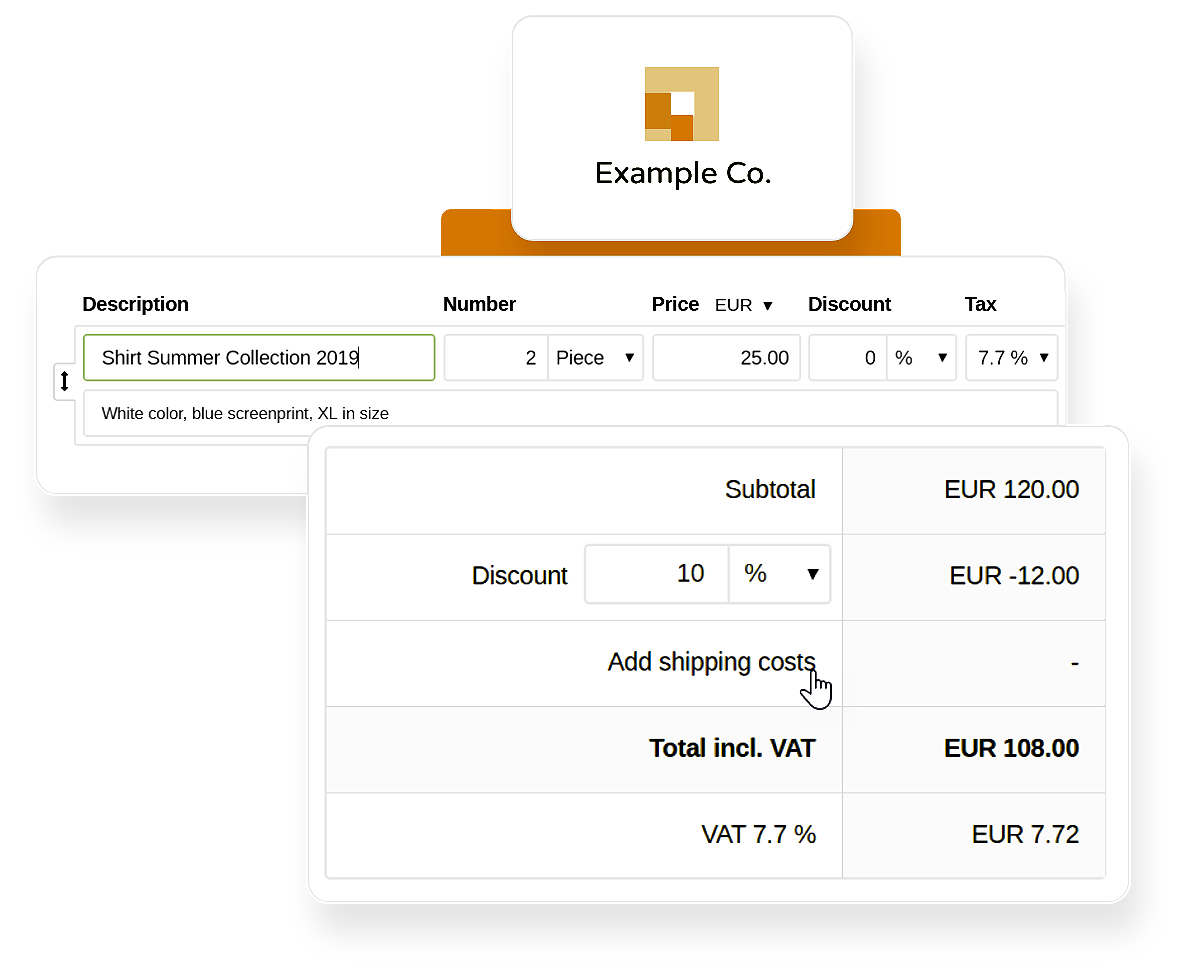 Keep track of your invoices
In your Payzzter account, you can have a look at the history of your invoices and track which invoices already have been paid. This enables you to automate your receivables management.
With digital invoices there is no need for a signature or other technically clear proof of origin of the legal requirements. Secure payment is guaranteed.
Payzzter Invoice is an attractively and professionally designed tool. Thanks to the modern look of the invoice and the numerous payment methods available to the customers, positive user experience is guaranteed.
Whether you have a business or sell products as a private individual, digital invoices allow you to receive payments instantly.
Online Fundraising With Your Individual Donation Form
With the modern donation form from Payzzter, you can easily and digitally collect funds for your projects.
Special conditions for non-profit organizations
No website and integration required
Share the form in Instagram, Facebook, Linkedin, Youtube, Emails, everywhere!
Multilingual form and numerous currencies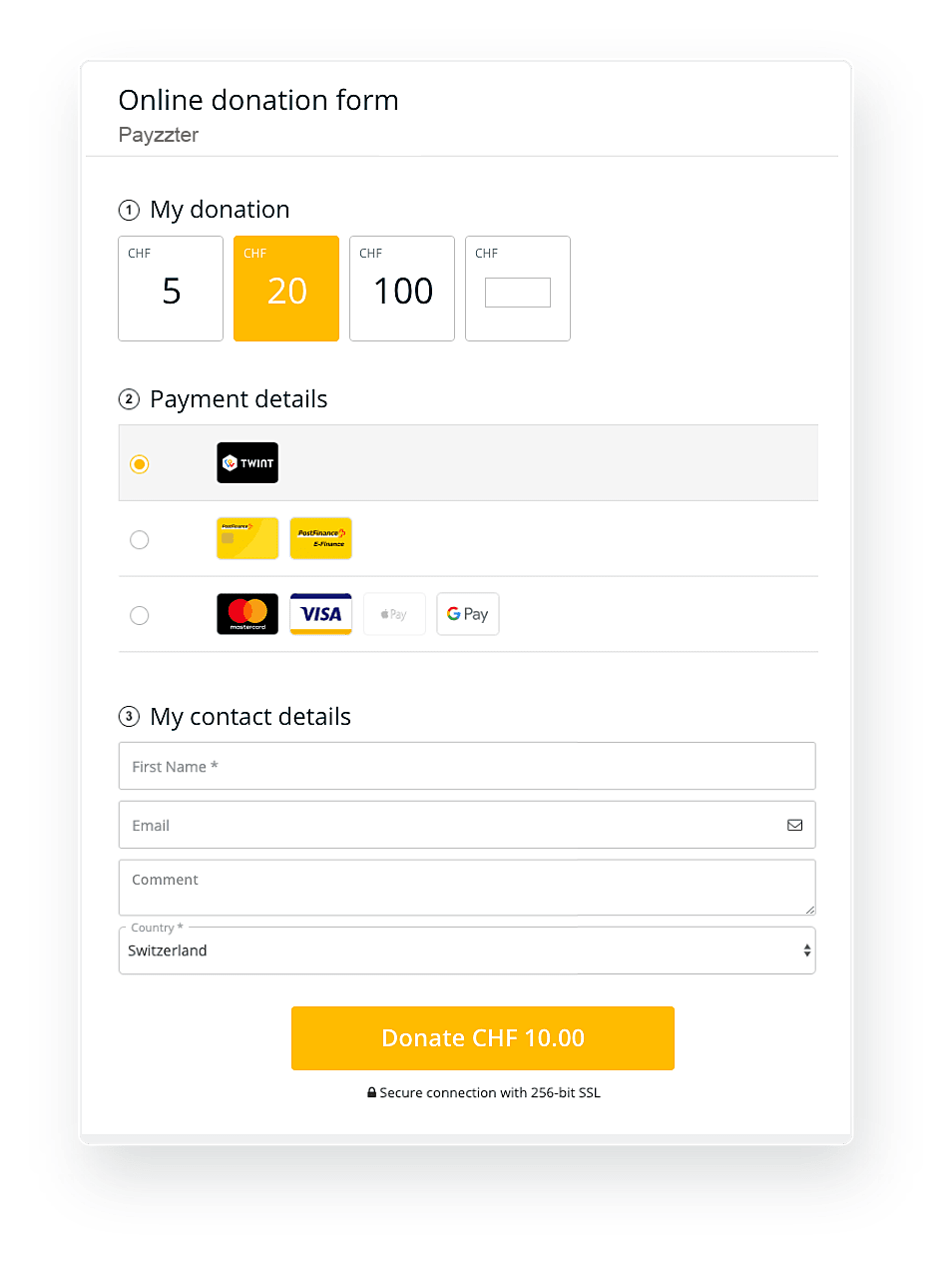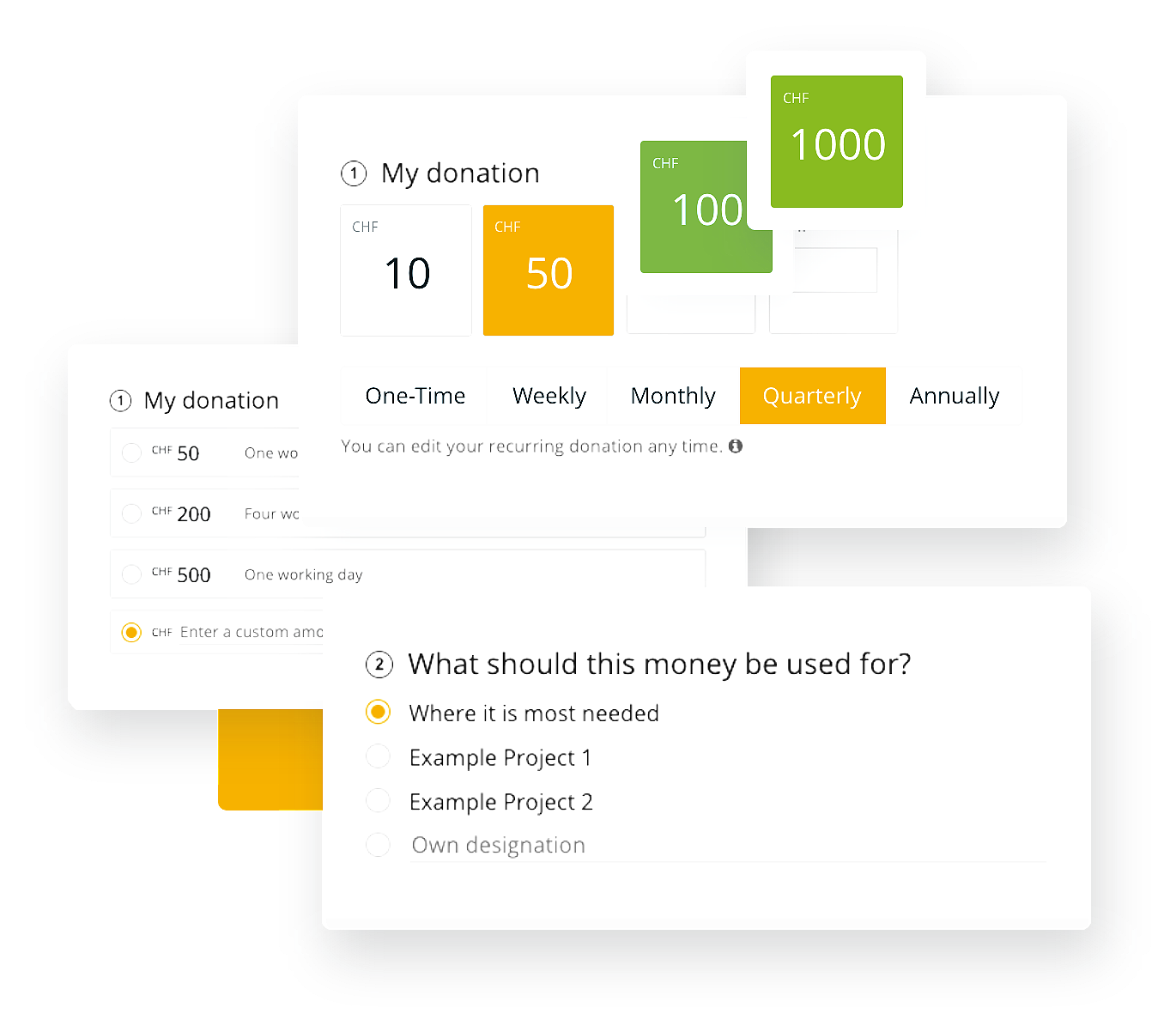 How does the donation form work?
Create your donation form in a modern design and start collecting funds today without much effort and costs.
Design Your Donation Form According to Your Individual Wishes
Add the appropriate donation purpose and determine the donation amounts – or let your customers define a free amount. You can design the site according to your wishes in your individual Look&Feel.

Show in Real Time the Amount of Donations Received
The donation barometer shows your customers directly on the page the amount of donations already collected.

Receive One-Time and Recurring Donations
With Payzzter Donation you can receive one-time donations as well as monthly, quarterly and annually recurring payments. For subscription payments it is important that you choose a payment provider that supports recurring payments.
With Payzzter Donation you can immediately start collecting donations for your projects.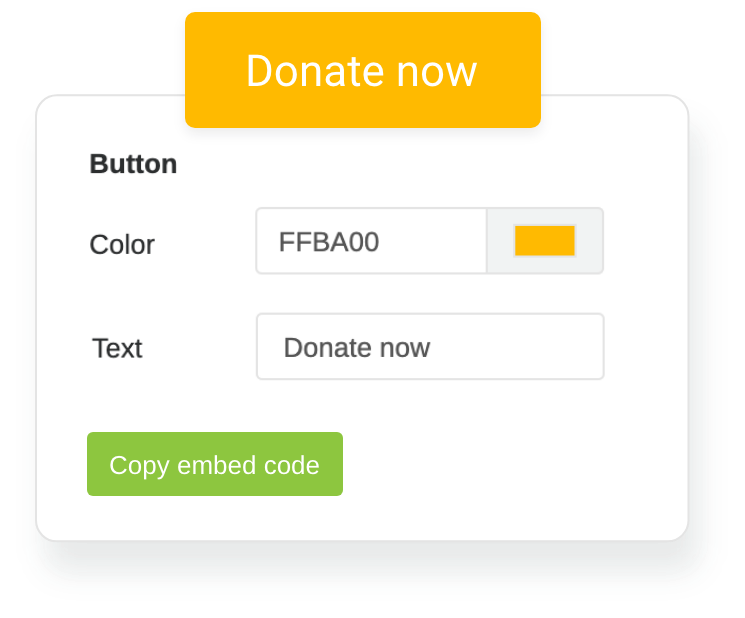 Integrate Payzzter Donation Into Your Website
You would like to integrate the donation form into your website? Whether as pop up or directly – the integration is done in a short time.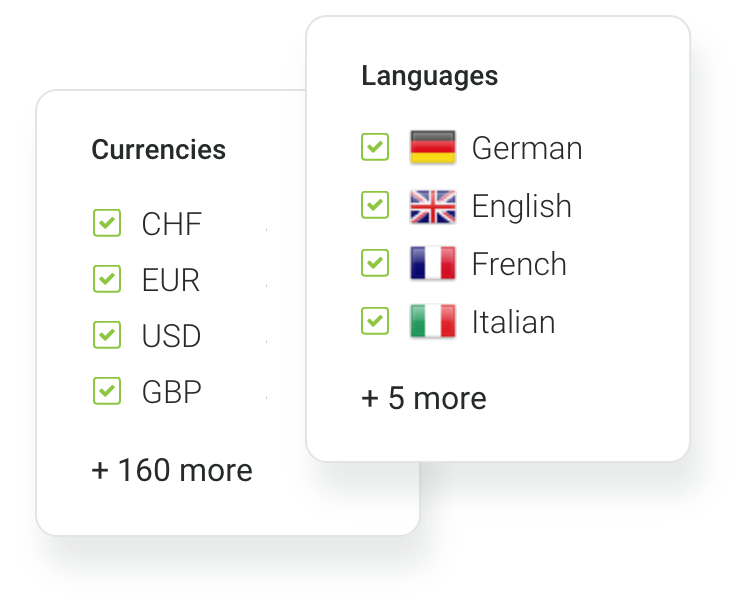 Ideal for International Campaigns
The donation form can be made available in several languages and with numerous currencies.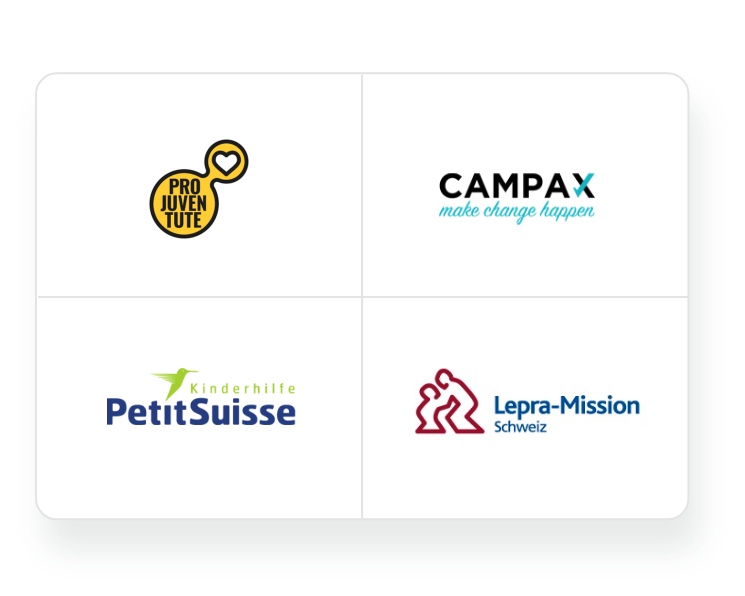 These Donation Organisations Trust in Payzzter
Numerous non-profit organisations already use Payzzter Donation
Platform Solution for Marketplaces
Platform Solution for Marketplaces

Benefit from our support in the organisation and handling of your marketplace and bring your brand to life.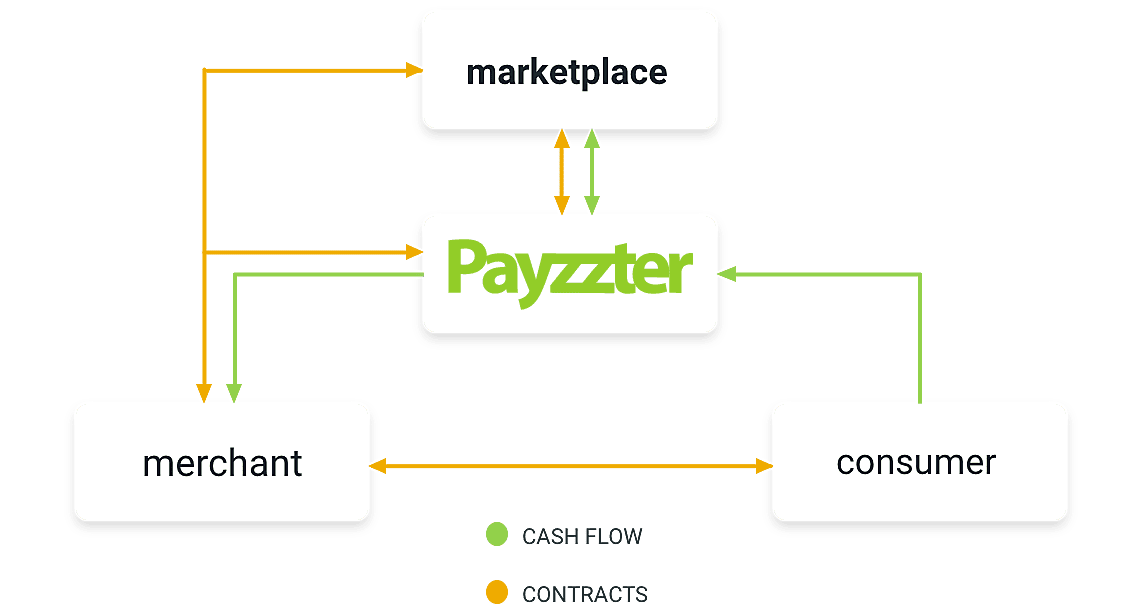 White Label Solution with individual branding
Highest usability for operators and merchants
Processing & Collecting from a single source
Over 200 payment methods available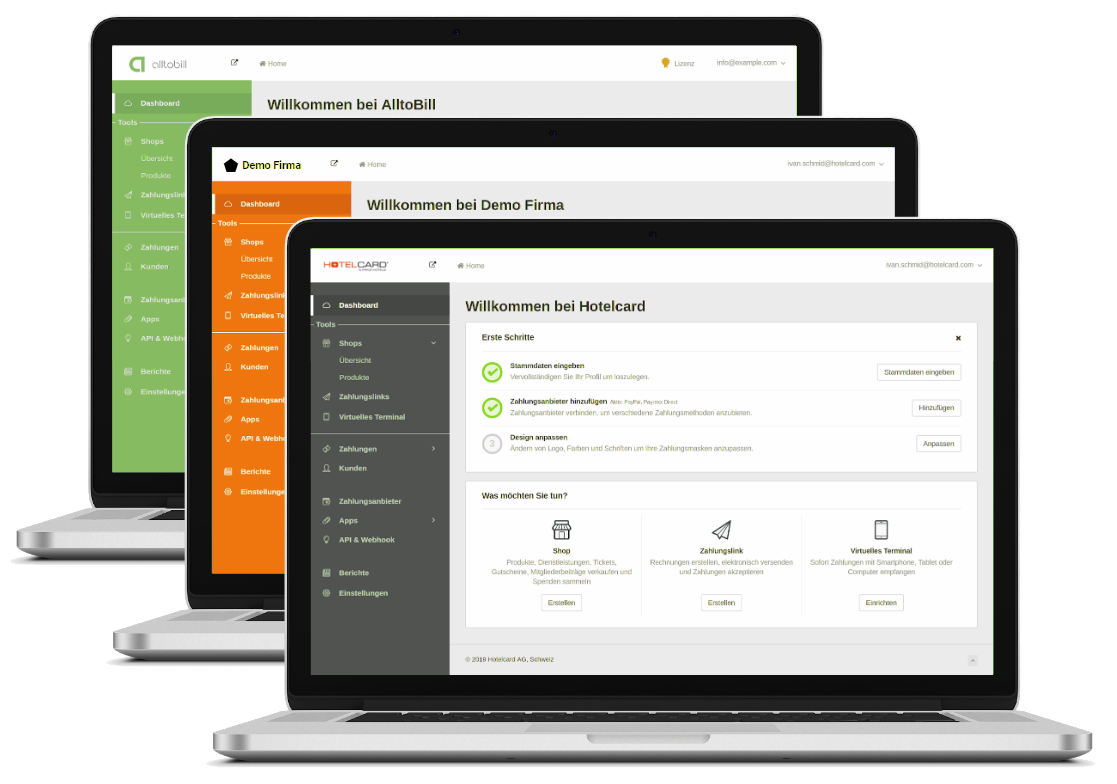 How does the Platform Solution for Marketplaces work?
Facilitate onboarding, all payment transactions and payouts to sub-merchants with a fully compliant payment solution for marketplaces. We offer you a flexible payment solution to map virtually any business model as well as all types of multi-level organizational models.
✓ All global payment features
✓ All currencies
✓ Financial reconciliation and reporting
✓ All plugins & payments APIs
✓ Ticket-based support
Integrated E-Commerce Tools
✓ User management
✓ Support by telephone
✓ Own domain name
✓ Lowest transaction fees
✓ No connector fees
For large corporations, there is an option to design a tailored package.

This option is suitable for businesses with large payments volume and high-value transactions.
We understand you have more important things to focus on instead of writing emails and leading dispute management for late payments. That's why we have created Payzzter process AR instead of you.
In just 15 minutes our team of experts will introduce you to a custom-made solution for you and your business.
Ready to give it a shot? Fill in the blank and let's start automating invoicing and receivables now!