Send pay-links to tailor-made pay-pages for your clients. This smart feature will enable you to send payment requests per email, SMS, Viber, WhatsApp, Messenger and other social media channels. Your customers will receive a link to a pay-page where they can conveniently choose from a wide range of payment options in their local currency.
• Invoices paid within a couple clicks
• Direct payments
• 3D-Secure 2.0 and PCI DSS Level 1 ready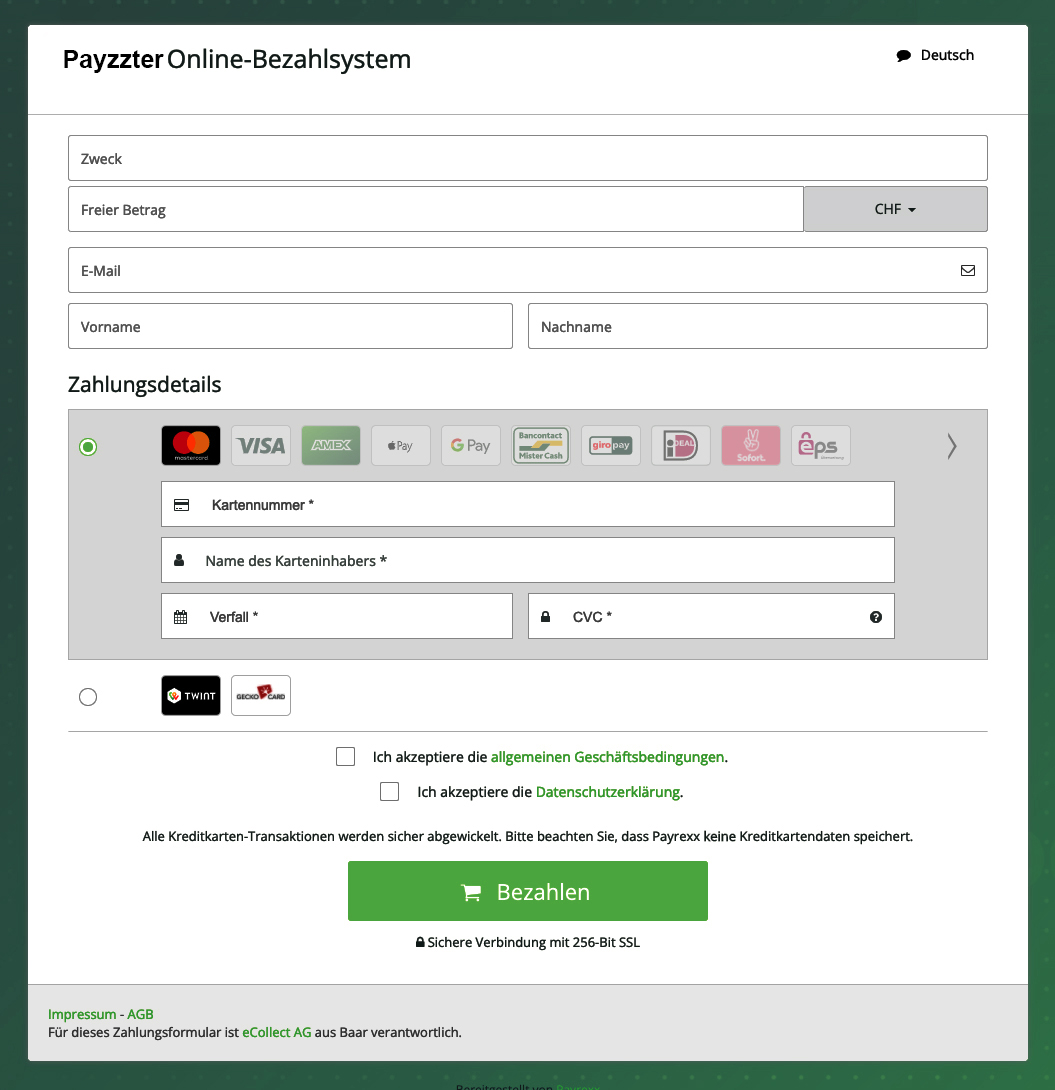 How does a pay-link look like?
A pay-link is sent online to a customer and offers fast and easy payment options.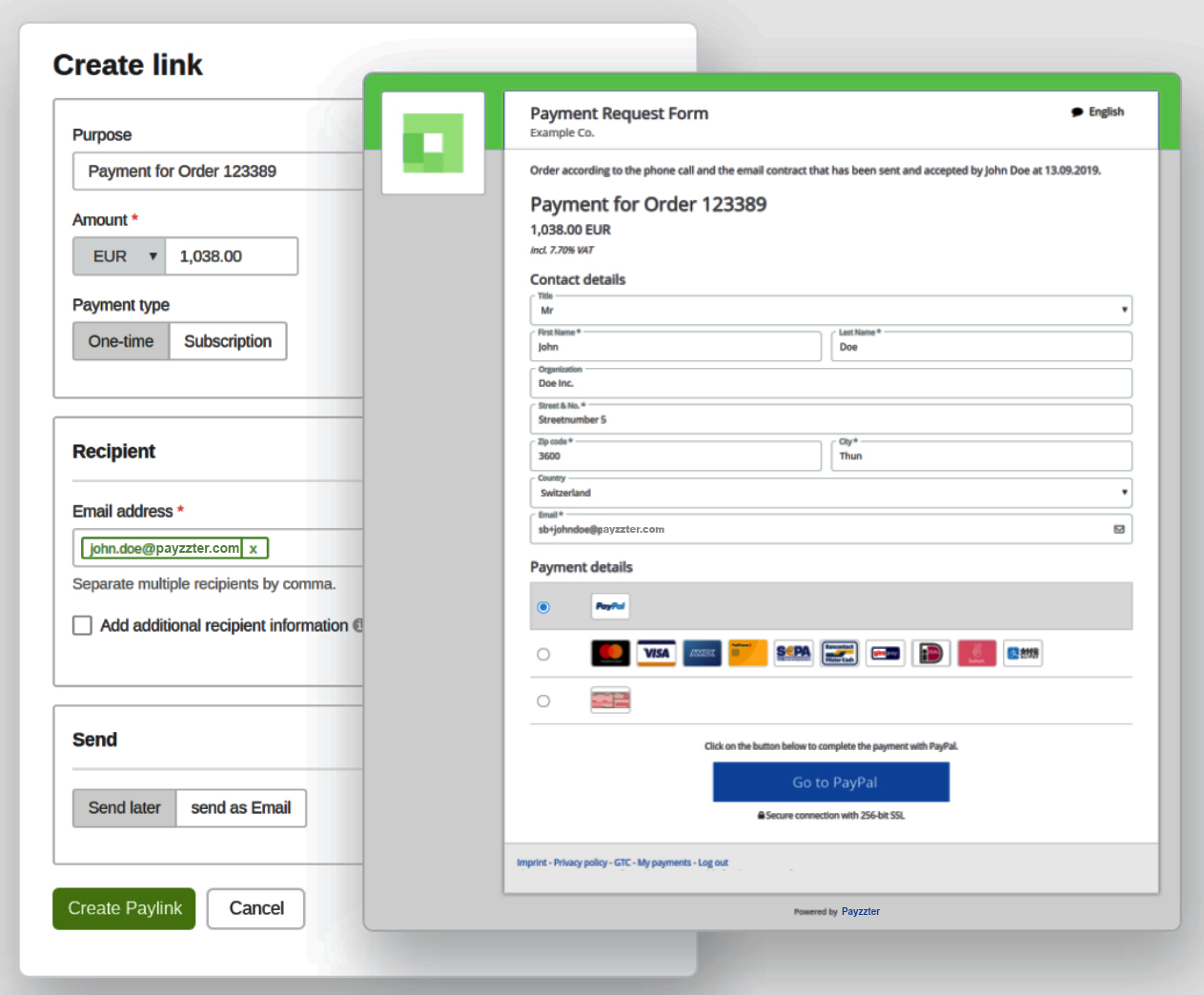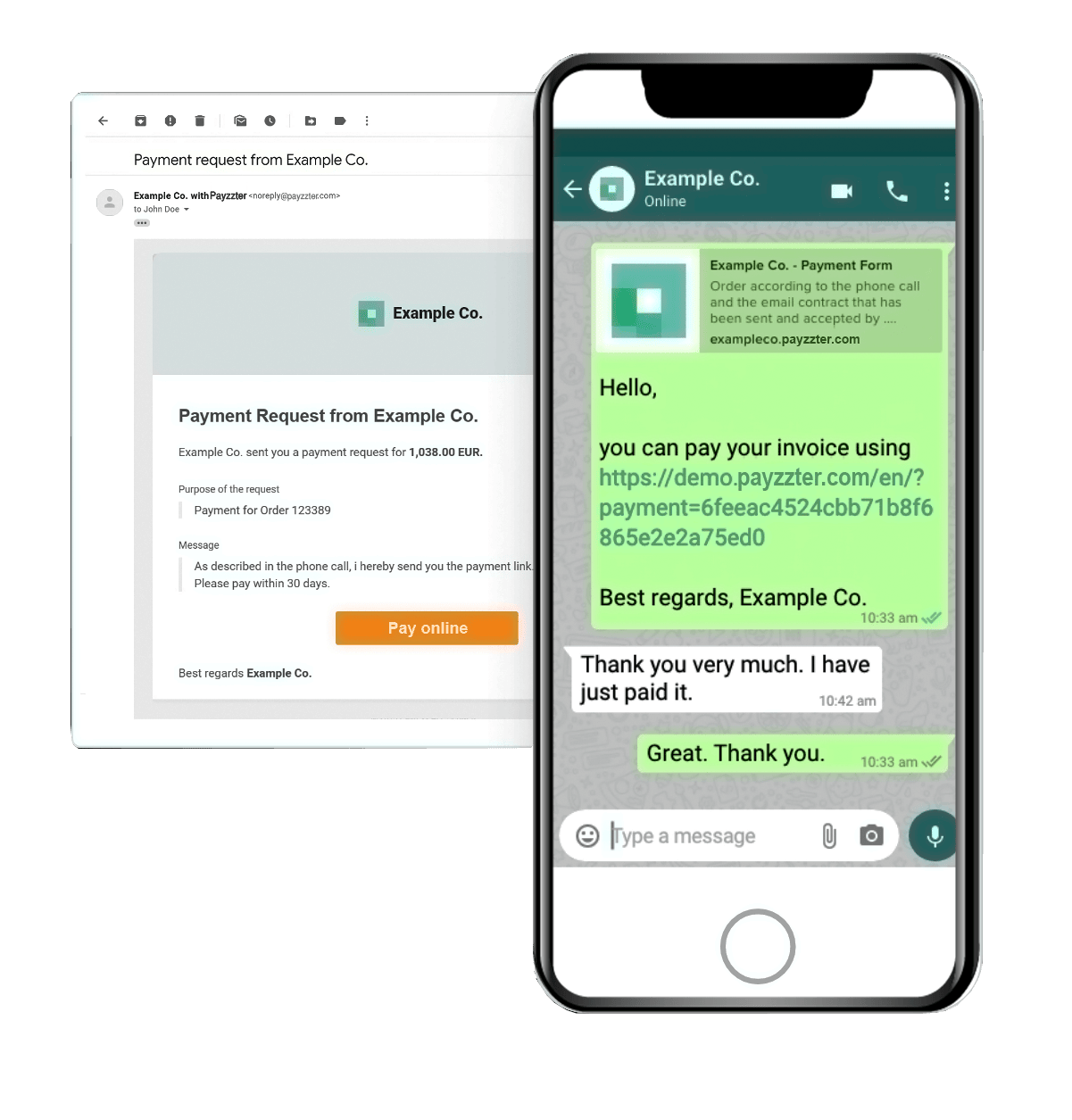 A pay-link, or payment link, refers to a link that could be shared with your customers on various platforms to quickly direct them to the payment process. The link is especially suitable for specified amounts of money which need to be collected.
The customer can pay easily with one click after filling the requested data. Furthermore, the paylink does not require any programming on your side – everything is organised by the Payzzter team.
Accept online Payments event without a website – use Payzzter and an individual payment page for your products and sent out payment reminders to your customers.
For example, if the customer has not paid after one week, you can automatically send a payment request.
How does the pay-link work?
You are just a few steps away to send a branded pay-link to your customers.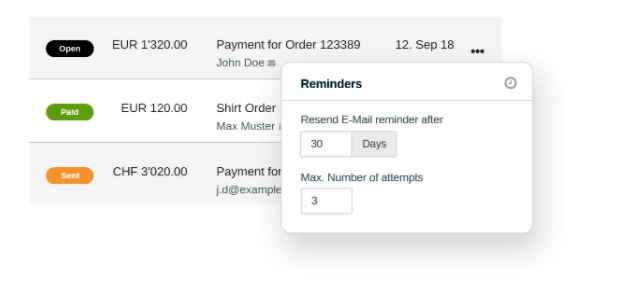 Create pay-link (the pay-link tool can be set-up quick and easy. You determine the price and the message.)
Send pay-link (The generated link is ready to be copied. You can then add it to different channels or use our distribution platform.)
Receive money (We will transfer you the collected amount in the currencies of your choosing.)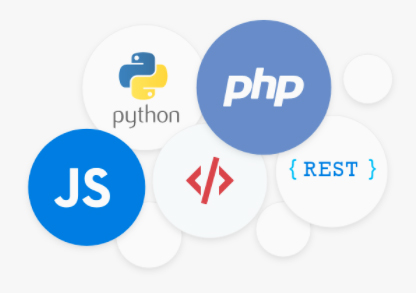 Integrate Payzzter into your CRM and Business Processes. + woocommerce. Easily create webhooks to communicate with third-party systems. You can also create payment requests completely